Researching Apprenticeships & Employment
Students choosing not to go onto Higher Education are supported in terms of ensuring that they are aware of the range of alternative options open to them.
Above you will find a Parent Pack containing information for Parents & Carers of Year 11 & Year 13 students considering following an Apprenticeship route, which we hope you will find useful. This is regularly updated.
Students will also have the opportunity to attend our annual Careers Fair which this year was attended by over 30 local and national employers, universities and colleges and was a fantastic opportunity for students to learn more about their options both Post 16 and Post 18. Amazing Apprenticeships hosted a talk to parents & students in our main hall, answering questions on all levels of apprenticeships from Intermediate up to Degree level.
Morrisons are currently recruiting for Degree Apprenticeship positions. See their website for further details:-
https://www.morrisons.jobs/early-careers/degree-apprenticeships
PricewaterhouseCoopers are running virtual events giving students the opportunity to meet their Technology Degree Apprentices from both Leeds and Birmingham Universities. Students can register for one or both sessions via the pwc events page here.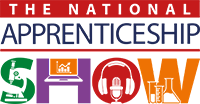 The National Apprenticeship Show
2 December 2020, 9.30am-4.30pm (GMT)
Register here:-
Dozens of organisations are taking part in this event. Those who register can chat with exhibitors by voice/video or text chat as well as download useful information and view online video content; after the show content can be viewed of downloaded for up to 30 days after. Suitable for Yr 10 upwards.
Year 13+ Degree Apprenticeship Opportunity
Local company Weightmans are really excited about their new programmes and especially the 6 year degree apprenticeship which is for post A-level students and is a fantastic opportunity for anybody who is passionate about pursuing a career as a solicitor.
6 year solicitor apprenticeship programme at level 7 which also results in a degree in legal practice and all the post graduate support and examinations required to qualify as a solicitor. Anybody who is interested can apply from year 13 onwards (to start Sept 2021)

Apprentices will be working in a large national law firm, offering a range of different legal services to a wide range of clients in different sectors. Those on the programme will benefit from experience in a range of different teams during the time so they can choose where to practice following qualification.

Salary in Leicester would start at 17k and increase annually until reaching 25k in year 5 and 27k in year 6. On completion they would choose a role to apply for as a newly qualified solicitor within Weightmans, which would be on a minimum of 36k.
All of the information can be found here:- https://www.weightmans.com/careers/apprenticeships/solicitor-degree-apprenticeship/
Applications open on 23 November 20 and close on 8 January 21. We are encouraging anybody with further questions to get in touch!
Denise Wright, Graduate Development Adviser,
Below are some excellent websites for investigating the options should you choose not to follow a university path: